Geisinger is now part of the UnitedHealthcare network
Your employees deserve access to care close to where they work and live. To better serve health care needs across Pennsylvania, we're proud to welcome all Geisinger hospitals, healthplexes, clinics and providers to the robust UnitedHealthcare network.
providers in Pennsylvania2
Give employees simpler, more personalized experiences
On-demand support. Transparent pricing. It's what people expect everywhere — from shopping online to streaming services. Shouldn't they experience health care in the same way?
Consumer centric
Striving to deliver a simpler experience, more affordable coverage and supportive care for the people we serve.
Tech forward
Working to connect people and information to evolve the modern health system.
Enterprise enabled
Unlocking our full potential through internal and external collaboration.
Plan options for all employer sizes
UnitedHealthcare Level Funded
For small businesses with 2–50 employees:
Potential to save 17% compared to fully insured plans3
Flexibility to choose HSA, PPO and EPO plan designs
Stop loss coverage for protection from medical claims risk
Surest™
For businesses with with 51+ employees:
Potential employer savings of up to 15%4
Clear, upfront copays and no deductible or coinsurance
Access to nationwide network of providers through UnitedHealthcare Choice Plus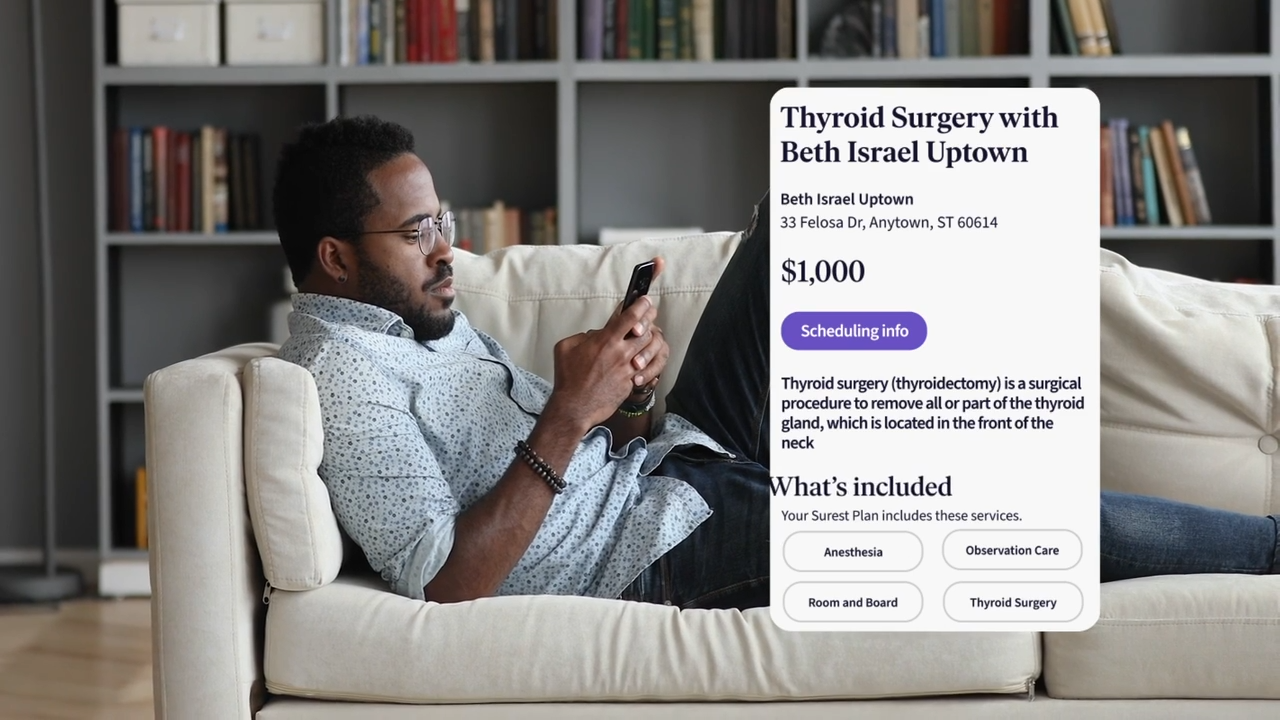 Talk to your broker today
Contact your broker or UnitedHealthcare representative to get a quote.