"We switched to a level funded plan because the savings were substantial. We got a reduced premium and have a possible refund at the end of the year."


— UnitedHealthcare customer and small business owner
From kinda rare — to just about everywhere
Designed for savings, flexibility and stability, level funded health plans keep growing in popularity: Only 7% of businesses with 3–199 employees offered a level funded health plan in 2019 — 3 years later, 38% of them did.2
Potential ACA exemptions
Exemption from many state premium taxes and Affordable Care Act (ACA) regulations (groups 2–50 not subject to adjusted community rating)
Flexible plan design
Choice of a variety of provider networks and plan designs to best fit your budget — whether you want a plan that's similar to what you have now or something different
Financial safeguards
Stop loss protection built into your plan to cover unexpected high medical claims; your fixed monthly premium stays the same regardless of your actual claims for your plan year (like a fully insured plan)
$8,400+ surplus refund potential
Surplus refund eligibility for your health plan if medical and pharmacy claims are lower than expected; in fact, 37% of UnitedHealthcare Level Funded plan sponsors nationwide received a surplus refund for their health plan in 2022, the average of which was $8,4073
Programs and services included at no additional cost
These programs and services are designed to help plan participants access care and get and stay healthier, which may help lower medical claims costs.
UnitedHealthcare Motion
With UnitedHealthcare Motion®, participants complete certain daily fitness goals and may earn financial rewards of up to $1,095 per year.
24/7 Virtual Visits
Plan participants can connect with a provider — anytime, anywhere — for nonemergency care right from their computer or mobile device.4

$0 Kids Copays
Available with copay-based plan designs, $0 copays for kids' primary care physician visits may help lower families' out-of-pocket costs.5
Frequently asked questions
They're similar, but they differ from a purely self-funded arrangement in important ways. Level Funded plans provide additional protection from large catastrophic medical claims with a stop loss insurance policy. So you won't have to pay more for medical claims throughout the year or at the end of your plan year, even if you have high medical claims costs. Your costs don't change month to month. Similar to a traditional (fully insured) health plan, Level Funded plans lock in a fixed monthly payment for the plan year, regardless of your actual plan participant medical claims.
If you like the plan design you have now or want to try something a little different, you have an array of options to choose from to build a plan that best fits your needs and budget. Literally dozens of Level Funded plan designs are possible, including traditional, split copay, tiered benefit and HSA plans, as well as a wide range of national and local networks, deductible and coinsurance options, wellness programs, and specialty add-ons like vision and dental plans.
Your fixed monthly payment goes toward 3 things:
Your health plan that pays plan participants' covered medical expenses. Every month, when you send in your regular payment, part of it is set aside to pay for your plan participants' covered medical bills. In other words, when your plan participants go to the doctor, their eligible medical claims are paid straight from the money that was set aside. If the money that goes in during the year is more than what comes out, your health plan may get a surplus refund3 after you renew your plan. If your plan participants have low medical and pharmacy claims, that refund could be substantial.  
Administrative services for your plan, including plan participant onboarding, customer service, billing and medical claims processing, all done for you. 
A stop loss insurance policy that protects your business if medical claims by the group (aggregate) and/or any particular individual are higher than expected.
Your company's monthly payments include the estimated health care claims plus fixed-cost items (administrative fees and stop loss insurance premium). This is called your plan's "maximum liability," which means you won't get stuck at the end of the year with unexpected costs.
Part of your monthly payments will go into an account that pays for your covered plan participants' eligible claims. At the end of the year, the monthly claims funding payments will be compared with the actual claims costs. In the best-case scenario, if actual claims costs for the year are less than what was estimated, your plan has a surplus.
After plan reconciliation, any surplus is sent back to your plan to use for the following year (where allowed by law). Some businesses choose to reinvest their surplus to provide richer benefits to employees such as adding access to certain clinical programs, digital behavioral health support or other health services.
Every month when you make your monthly premium payment, part of it goes toward individual and aggregate stop loss insurance:
Individual stop loss protects your health plan from financial losses created by plan participants who incur large medical claims under the benefit plan. It limits your liability on any one individual enrolled in the benefit plan to an established limit (e.g., $50,000 per year). When claims for any one individual exceed that level in one policy year, your plan is reimbursed for those eligible claims.
Aggregate stop loss protects your health plan from financial losses that result from the collective claim experience of all participants covered under the benefit plan exceeding a predetermined threshold or deductible for one policy year.
 
Unlike purely self-funded arrangements, your monthly premium doesn't change month to month based on your group's medical and pharmacy claims. It's fixed, like a fully insured plan.
Yes. And they're included in your plan at no additional cost to you or your plan participants. Because they're designed to help your plan participants get healthier, they may help lower medical claims and provide more savings for everyone.
The 2 biggest reasons: more potential savings and more control. With a fully insured plan, your health care costs may be based on a wider pool, including businesses that may have higher overall medical claims. A Level Funded plan is based only on your plan participants' medical and pharmacy claims (groups 2-50 aren't subject to adjusted community rating). So when their medical and pharmacy claims are lower than expected, your health plan may get a surplus refund at year-end.3 
And because a Level Funded plan is a type of self-funding, your business may be exempt from many Affordable Care Act regulations and state premium taxes that can be costly for some small businesses.
With a variety of plan designs and provider networks available, a Level Funded plan from UnitedHealthcare can be truly customized to fit your business. It's worth your time to compare these health plans with your traditional (fully insured) plan to see which may be the better fit.
Let's talk Level Funded
Find out why Level Funded plans are growing in popularity, plus advantages these plans offer you and your plan participants.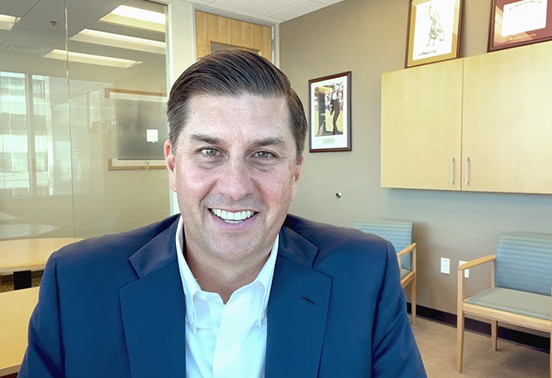 Contact your broker or ask for a quote today